Revelados los nominados a los Game Critics Awards: Best of E3 2019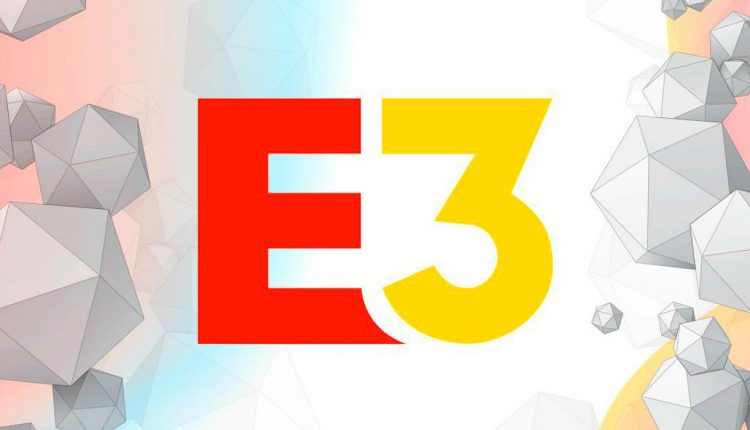 Otro año y otro E3 que se nos va.  A pesar de no contar con la presencia de Sony este año, en esta edición tuvimos muchas presentaciones y algunas sorpresas de parte de las grandes compañías de videjuegos. Como era de esperar, los nominados a lo mejor del E3 acaban de ser revelados. Los Game Critics Awards son los premios a lo más resaltante de la feria de juegos más importante del año, en los cuales TEC participa oficialmente como jurado junto con otros 64 medios especializados.  
La lista de mejor del evento la lidera Borderlands 3, Doom Eternal, Final Fantasy VII Remake, Star Wars Jedi: Fallen Order, The Outer Worlds y Watch Dogs Legion siendo este el maximo galardon.  
Cabe destacar que los solo están nominados títulos que fueron jugables en el showfloor, lo cual significa que quedan fuera juegos como Cyberpunk 2077, Deathloop o Halo Infinite entre otros que solo fueron presentados como trailer o Hand Off.  
Sin más retraso, esta es la lista de nominados:
MEJOR JUEGO DEL E3 2019 
Borderlands 3 (Gearbox/2K for PC, PS4, Stadia, Xbox)

 

Doom Eternal (id/Bethesda for PC, PS4, Stadia, Switch, Xbox)

 

Final Fantasy VII Remake (Square Enix/Square Enix for PS4)

 

Star Wars Jedi: Fallen Order (Respawn/EA for PC, PS4, Xbox)

 

The Outer Worlds (Obsidian/Private Division for PC, PS4, Xbox)

 

Watch Dogs: Legion (Ubisoft Toronto/Ubisoft for PC, PS4, Stadia, Xbox)

 
MEJOR JUEGO ORIGINAL 
12 Minutes (Luis Antonio/Annapurna for PC, Xbox)

 

Bleeding Edge (Ninja Theory/Xbox Game Studios for PC, Xbox)

 

Control (Remedy/505 Games for PC, PS4, Xbox)

 

John Wick Hex (Bithell Games/Good Shepherd for Mac, PC)

 

The Outer Worlds (Obsidian/Private Division for PC, PS4, Xbox)

 
MEJOR JUEGO DE CONSOLA 
Final Fantasy VII Remake (Square Enix/Square Enix for PS4)

 

Luigi's Mansion 3 (Next Level Games/Nintendo for Switch)

 

The Legend of Zelda: Link's Awakening (Grezzo/Nintendo EPD/Nintendo for Switch)

 

Star Wars Jedi: Fallen Order (Respawn/EA for PS4, Xbox)

 

Watch Dogs: Legion (Ubisoft Toronto/Ubisoft for PS4, Xbox)

 
MEJOR JUEGO DE PC 
Borderlands 3 (Gearbox/2K for PC, PS4, Stadia, Xbox)

 

Control (Remedy/505 Games for PC, PS4, Xbox)

 

Doom Eternal (id/Bethesda for PC, PS4, Stadia, Switch, Xbox)

 

The Outer Worlds (Obsidian/Private Division for PC, PS4, Xbox)

 

Wolfenstein: Youngblood (MachineGames/Arkane/Bethesda for PC, PS4, Stadia, Switch, Xbox)

 
MEJOR JUEGO DE REALIDAD VIRTUAL/REALIDAD AUMENTADA 
Asgard's Wrath (Sanzaru/Oculus Studios for PC)

 

Lone Echo II (Ready at Dawn/Oculus Studios for PC)

 

Minecraft Earth (Mojang/Xbox Game Studios for Android, iOS)

 

Phantom: Covert Ops (nDreams/Oculus Studios for Oculus Quest, PC)

 

Sniper Elite VR (Just Add Water/Rebellion for PC, PS4)

 
MEJOR HARDWARE/PERIFERICO 
Sega Genesis Mini (Sega)

 

Smach Z (Smach)

 

Xbox Elite Wireless Controller Series 2 (Microsoft)

 
MEJOR JUEGO DE ACCIÓN 
Borderlands 3 (Gearbox/2K for PC, PS4, Stadia, Xbox)

 

Call of Duty Modern Warfare (Infinity Ward/Activision for PC, PS4, Xbox)

 

Doom Eternal (id/Bethesda for PC, PS4, Stadia, Switch, Xbox)

 

Gears 5 (The Coalition/Xbox Game Studios for PC, Xbox)

 

Wolfenstein: Youngblood (MachineGames/Arkane/Bethesda for PC, PS4, Stadia, Switch, Xbox)

 
MEJOR JUEGO DE ACCIÓN/AVENTURA 
Control (Remedy/505 Games for PC, PS4, Xbox)

 

Luigi's Mansion 3 (Next Level Games/Nintendo for Switch)

 

Star Wars Jedi: Fallen Order (Respawn/EA for PC, PS4, Xbox)

 

The Legend of Zelda: Link's Awakening (Grezzo/Nintendo EPD/Nintendo for Switch)

 

Watch Dogs: Legion (Ubisoft Toronto/Ubisoft for PC, PS4, Stadia, Xbox)

 
MEJOR JUEGO RPG 
Dragon Ball Z: Kakarot (CyberConnect2/Bandai Namco for PC, PS4, Xbox)

 

Final Fantasy VII Remake (Square Enix/Square Enix for PS4)

 

Monster Hunter: World Iceborne (Capcom for PC, PS4, Xbox)

 

Pok�mon Sword and Shield (Game Freak/The Pokemon Co. for Switch)

 

The Outer Worlds (Obsidian/Private Division for PC, PS4, Xbox)

 
MEJOR JUEGO DE CARRERAS 
Crash Team Racing Nitro-Fueled (Beenox/Activision for PC, PS4, Xbox)
F1 2019 (Codemasters for PC, PS4, Xbox)
Forza Horizon 4: LEGO Speed Champions (Playground Games/Xbox Game Studios for PC, Xbox)
GRID (Codemasters for PC, PS4, Xbox)
MEJOR JUEGO DE DEPORTES 
EFootball Pro Evolution Soccer 2020 (Konami for PS4, Xbox)

 

Mario & Sonic at the Olympic Games Tokyo 2020 (Sega for Switch)

 

Madden NFL 20 (EA Tiburon/EA for PC, PS4, Xbox)

 

Roller Champions (Ubisoft Montreal/Ubisoft for PC)

 
MEJOR JUEGO DE ESTRATEGIA 
Age of Empires II: Definitive Edition (Wicked Witch/Forgotten Empires/Tantalus/Xbox Game Studios for PC)

 

Desperados III (Mimimi Games/THQN for PC, PS4, Xbox)

 

Fire Emblem: Three Houses (Intelligent Systems/Koei Tecmo/Nintendo for Switch)

 

John Wick Hex (Bithell Games/Good Shepherd for Mac, PC)

 

Phoenix Point (Snapshot Games for Mac, PC, Xbox)

 
MEJOR JUEGO FAMILIAR/SOCIAL
Fall Guys (Mediatonic/Devolver for PC, PS4)

 

Luigi's Mansion 3 (Next Level Games/Nintendo for Switch)

 

Mario & Sonic at the Olympic Games Tokyo 2020 (Sega for Switch)

 

Minecraft Dungeons (Mojang/Xbox Game Studios for PC, PS4, Switch, Xbox)

 

Pok�mon Sword and Shield (Game Freak/The Pokemon Co. for Switch)

 
MEJOR MULTIJUGADOR ONLINE 
Bleeding Edge (Ninja Theory/Xbox Game Studios for PC, Xbox)

 

Call of Duty Modern Warfare (Infinity Ward/Activision for PC, PS4, Xbox)

 

Gears 5 (The Coalition/Xbox Game Studios for PC, Xbox)

 

Tom Clancy's Ghost Recon Breakpoint (Ubisoft Paris/Ubisoft for PC, PS4, Stadia, Xbox)

 

Wolfenstein: Youngblood (MachineGames/Arkane/Bethesda for PC, PS4, Stadia, Switch Xbox)

 
Fuente: Game Critics Awards